The Tunisian MICE sector was lacking an annual meeting and exchange event. The Tunisia MICE Day event, launched by the TCB, will fulfil this role. It will include a trade show, Tunisia MICE Market, and trophies, Tunisia MICE Awards. The whole event will take place under the patronage of the Minister of Tourism and Handicrafts on Thursday, November 2nd in Hammamet, at the Azur Hotels complex, which is the official sponsor.
MICE companies are among the most successful in the Tunisian tourism sector. They are the ones working tirelessly every day to enhance the destination's image and revenue. However, they are often the least talked about or not talked about at all. The Tunisia MICE Awards are an attempt by the TCB to give these companies the recognition they deserve.
Tunisia MICE Awards: trophies for MICE companies

The Tunisia MICE Awards will take place on November 2nd during a gala evening and will reward the best companies, ideas, programs, and personalities in the MICE industry. An independent jury appointed by the TCB will start establishing a list of nominees (around forty) by the end of July and will then choose around twenty winners (early October).
These trophies will be presented in the presence of international and Tunisian partners (influencers, hosted buyers) as well as journalists.
Tunisia MICE Market: a trade show to promote the destination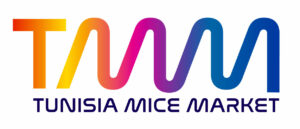 On the other hand, the unprecedented Tunisia MICE Market trade fair in Tunisia will allow partners and journalists to experience the true potential of the destination firsthand. They will have the opportunity to meet Tunisian professionals and gather new ideas for MICE events and programs.
The TMM trade fair will bring together buyers (CEOs, directors of communication, and/or marketing…) and influencers (event communication agencies…) with DMCs, hotels, convention centers, caterers, and other specialized service providers.
It will take place on the morning of November 2 (9:30 a.m. to 1:00 p.m.) and will consist of 15 stands with a pre-established appointment program.
Both Tunisia MICE Market (TMM) and Tunisia MICE Awards (TMA) will be open to all companies in the industry. TCB members will receive a 50% discount on a booth and complimentary admission  (1 person) to the gala dinner.